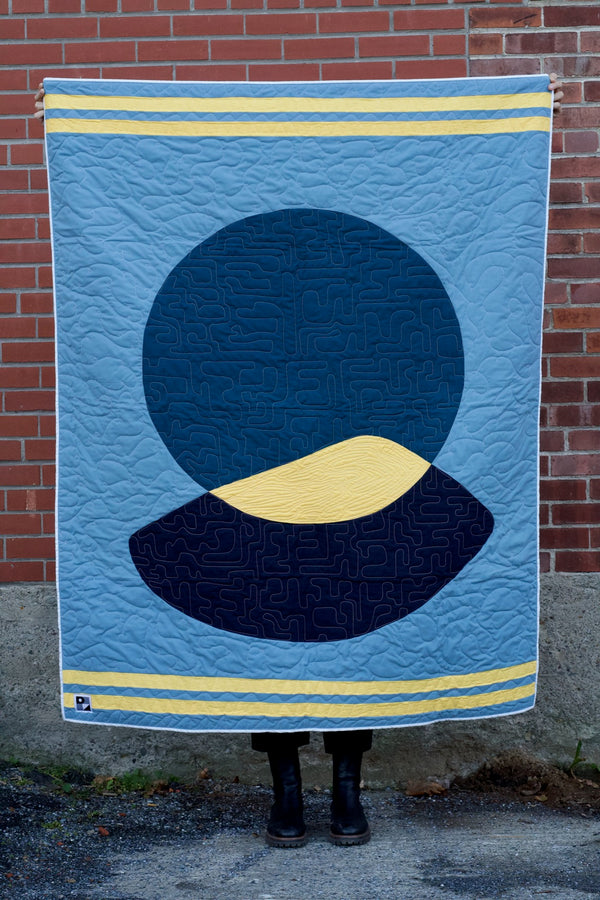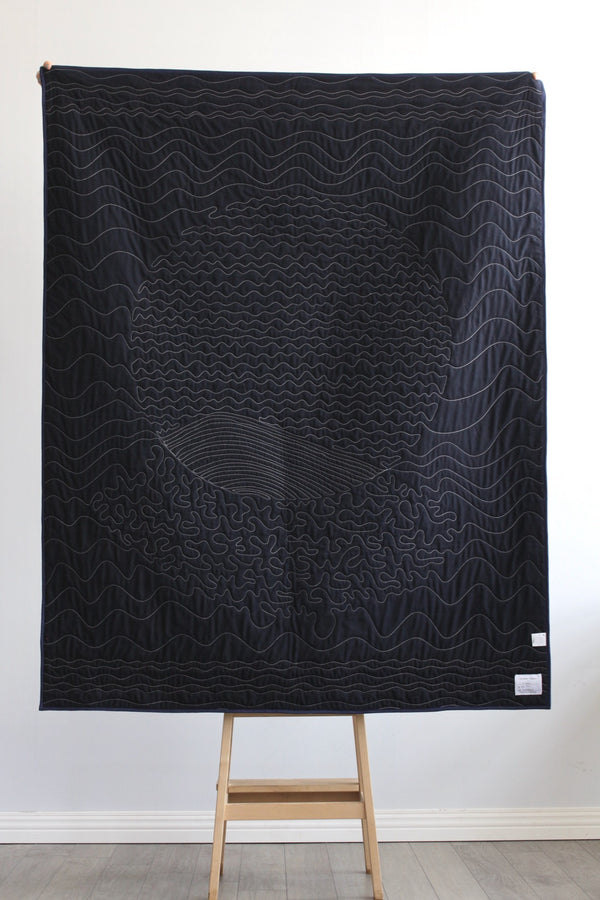 Quilted throw - Présence circulaire model - Yellow, blue & marine colors
A throw to bundle up in 

Whether it's to keep warm by the fire, to put the kids to sleep while out camping, or to escape into your favorite book, the throw is perfect for your moments of comfort. It's big enough to get wrapped up from head to toe, but once it's rolled up, its compact and light format makes it easy to carry around on all your adventures.

"Présence circulaire" model
With its curves and organic shapes, présence circulaire evokes serenity and invites us to come together. Its predominantly abstract aspect is emphasized by the line structure on the edges.

Materials and dimensions
Matériaux : 88% Cotton et 12% polyester
This product was created entirely from upcycled materials, meaning from new materials that are unfit for use in the conventional industry (end of roll, coupons, scraps from designers, etc.). 
Dimensions: 50 x 65 "

*For more information, please refer to the Size charts
Shipping
For purchases of $200 or more in Canada and $400 or more in the U.S., we offer free delivery (excluding custom orders).
All orders are processed and shipped within 3-4 business days of receipt of order, unless otherwise specified.
Each order is shipped according to the shipping method selected at checkout.
For more information regarding delivery and pick-up at the workshop, please refer to our delivery policies.