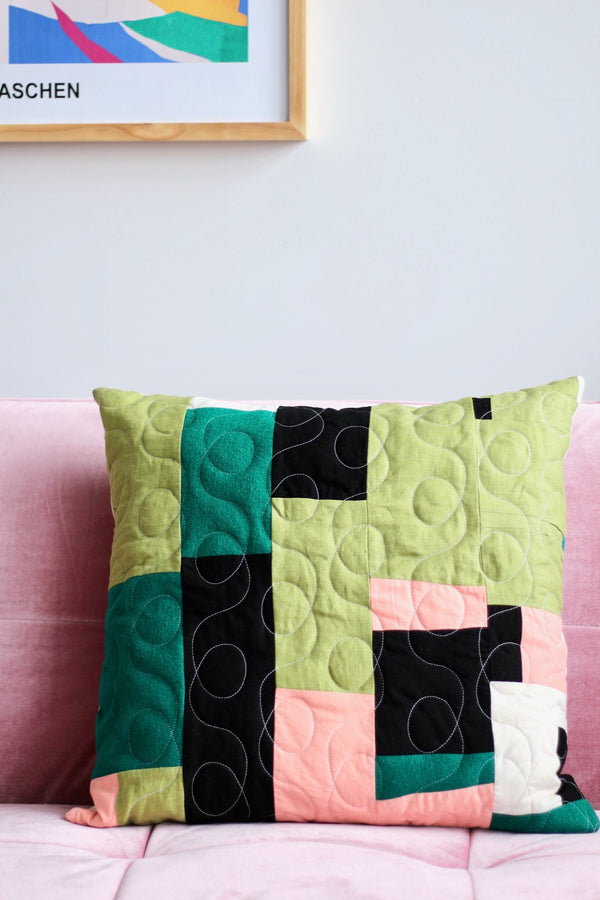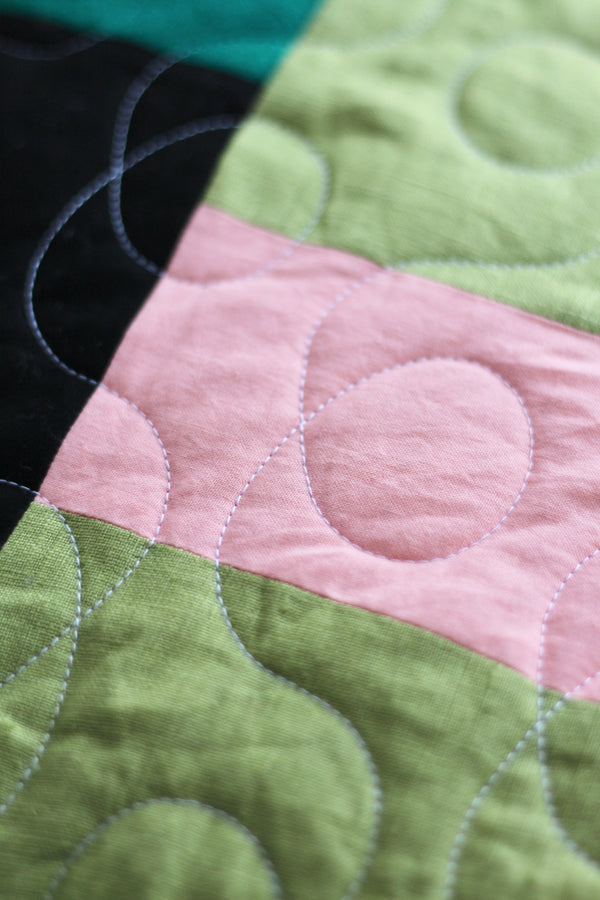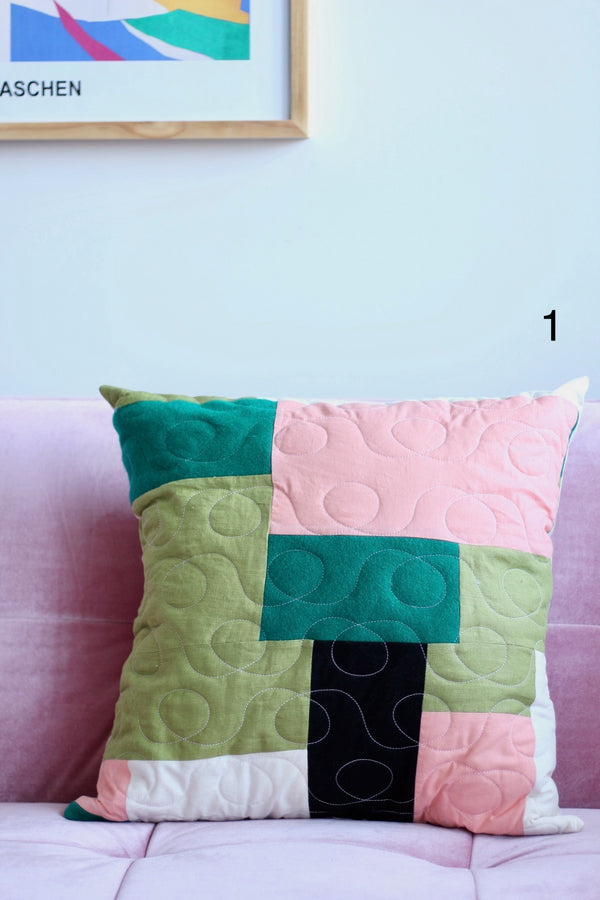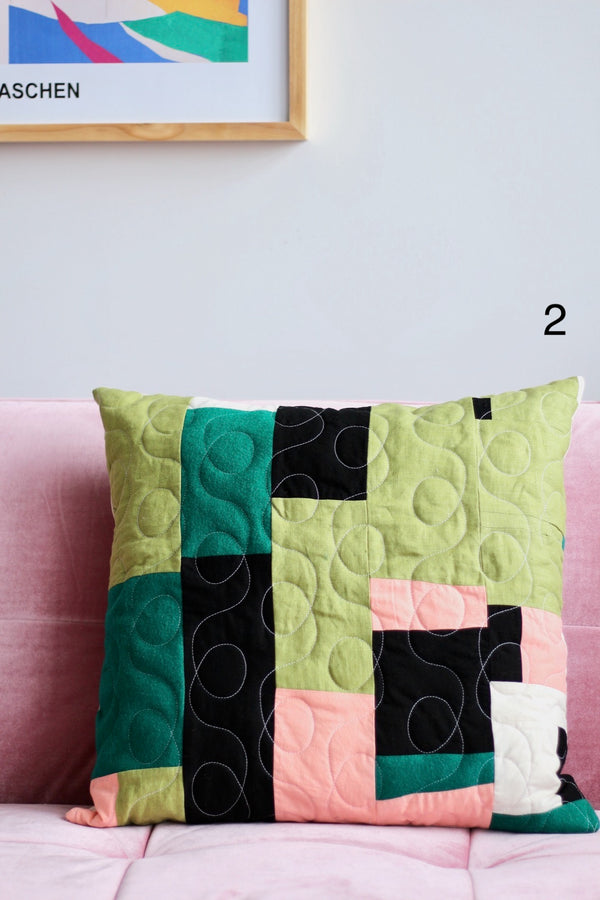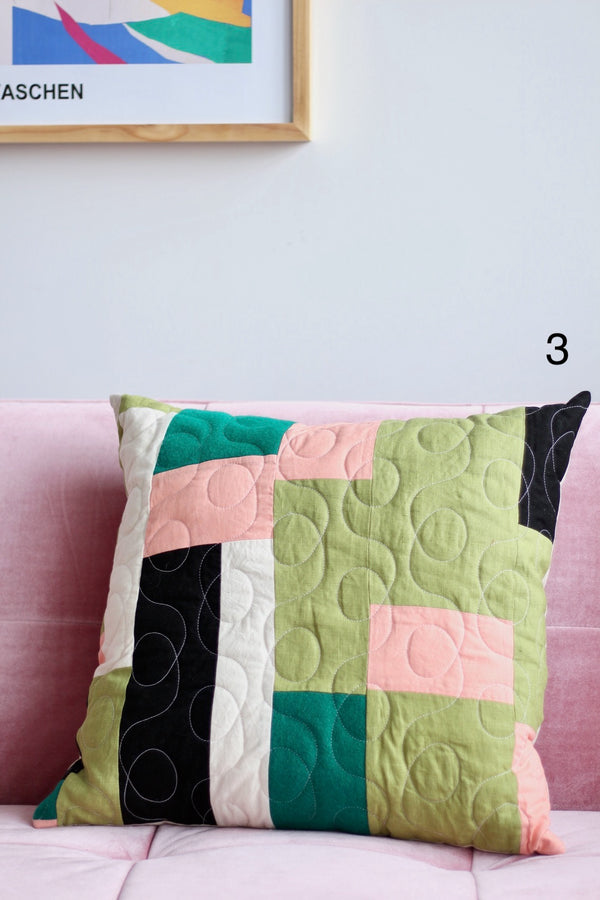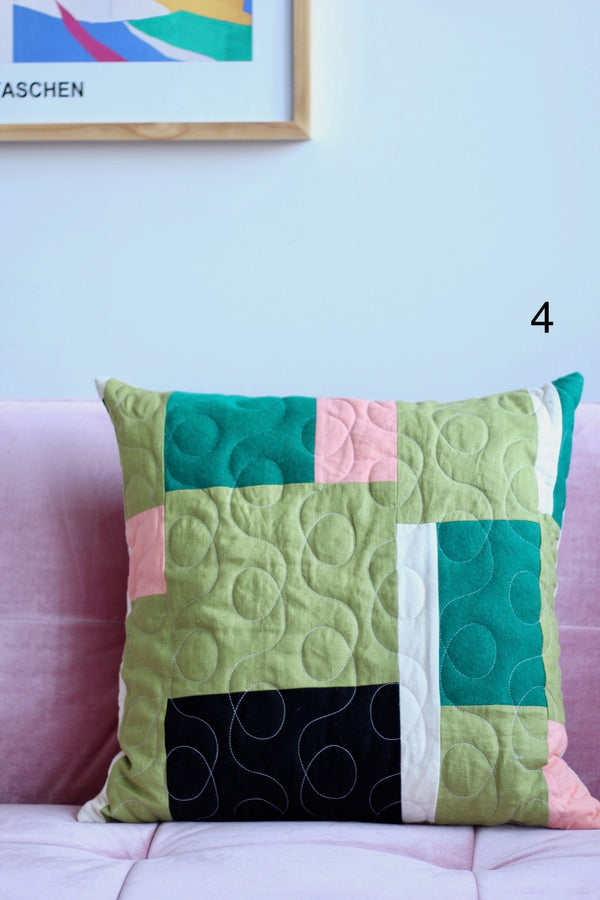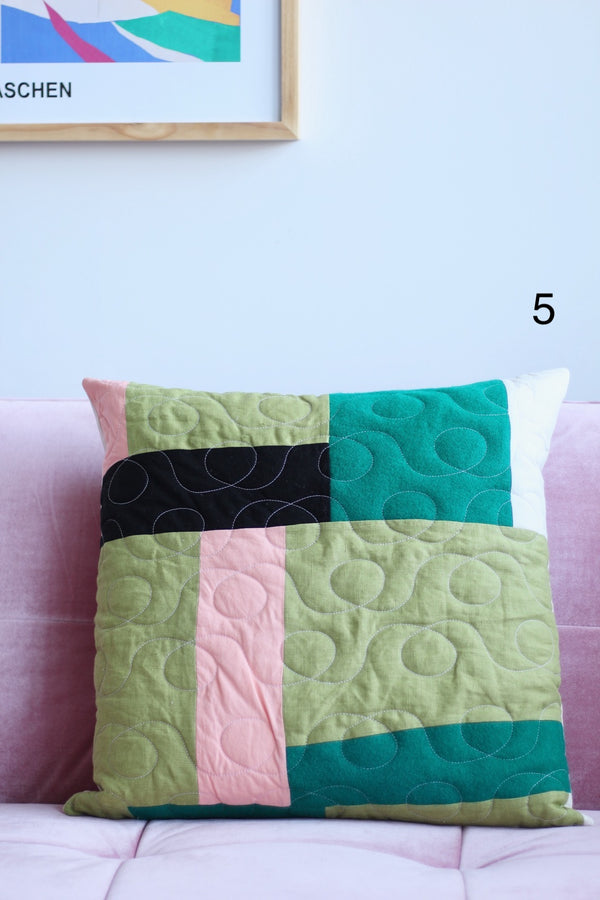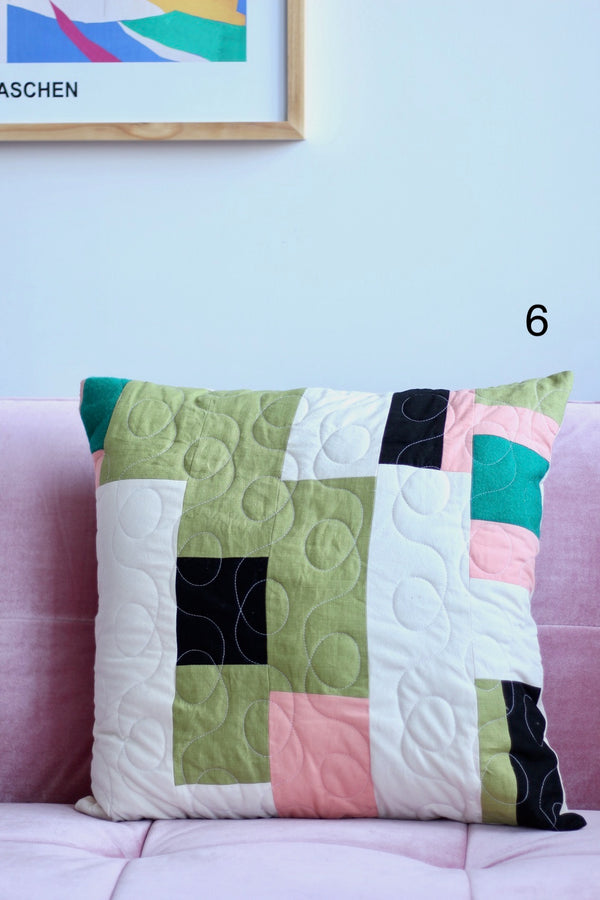 Big improv cushion of recycled fabrics | Turquoise, lime and pink
The classic
This format is a bedding standard. Perfectly square, it is both decorative and comfortable. Complementing your favorite furniture (bed, sofa, armchairs, etc.), its dimensions also allow to support your head during improvised naps.
"improv" textile assembly
Improv is short for the word "improvisation" and refers to a specific technique called "improv quilting". This technique aspires to create a unique design/pattern by assembling scraps of fabric in an organic fashion, with no precise pattern. The complex and explosive result makes this kit/bag truly unique.
Materials and dimensions
Each cushion has a cover that is hand washable (zipper) in cold water. Dry flat.
Materials: Upcycled cotton and polycotton.
The interior, also handmade, is padded with an upcycled 100% polyester fill.
This product was created entirely from upcycled materials, meaning from new materials that are unfit for use in the conventional industry (end of roll, coupons, scraps from designers, etc.).
Dimensions: 20 x 20 inches
*For more information, please refer to the size guide.
Shipping
For purchases of $200 or more in Canada and $400 or more in the U.S., we offer free delivery (excluding custom orders).
All orders are processed and shipped within 3-4 business days of receipt of order, unless otherwise specified.
Each order is shipped according to the shipping method selected at checkout.
For more information regarding delivery and pick-up at the workshop, please refer to our delivery policies.