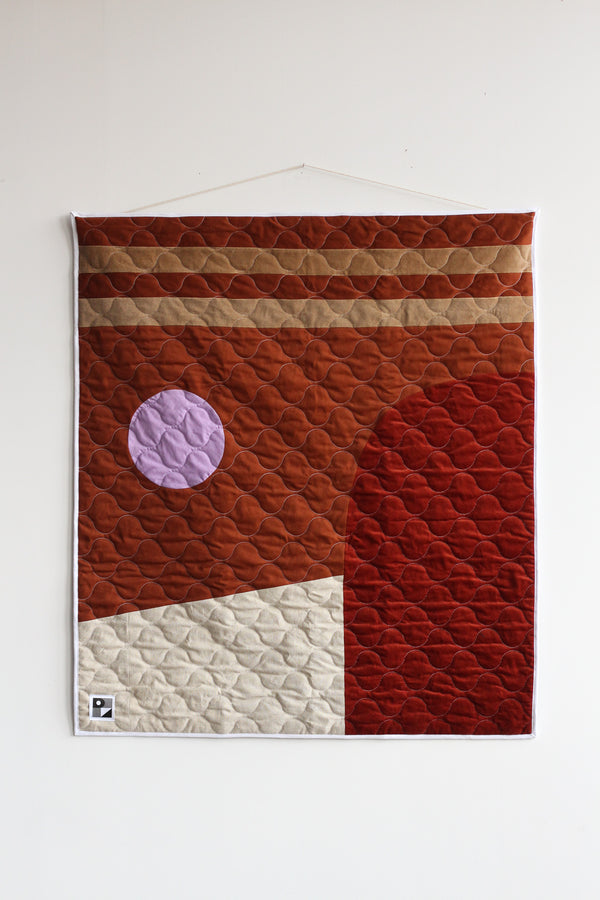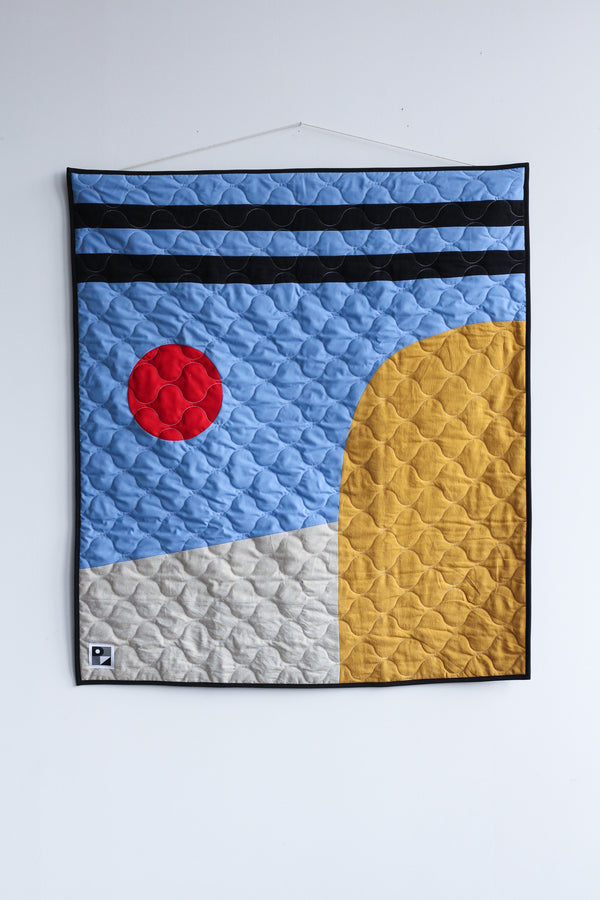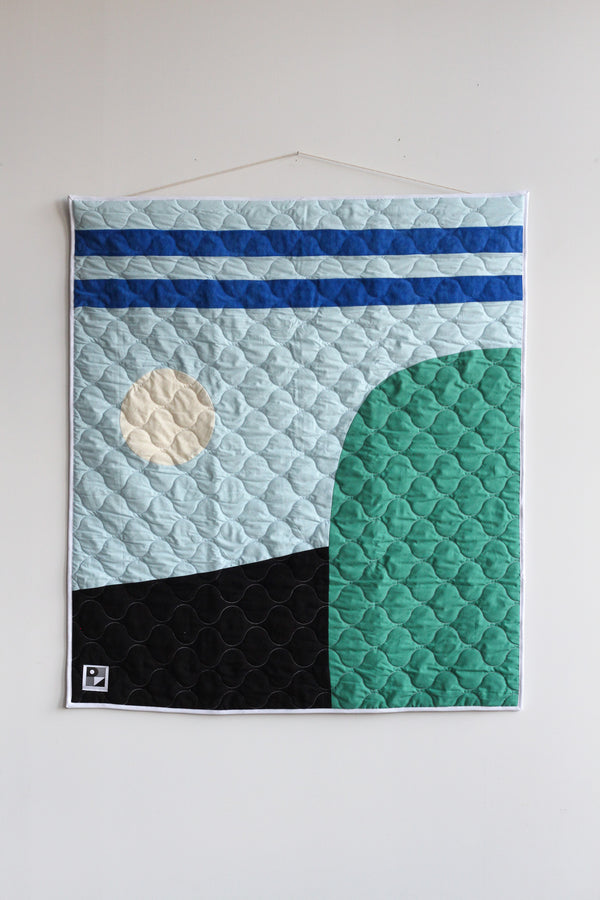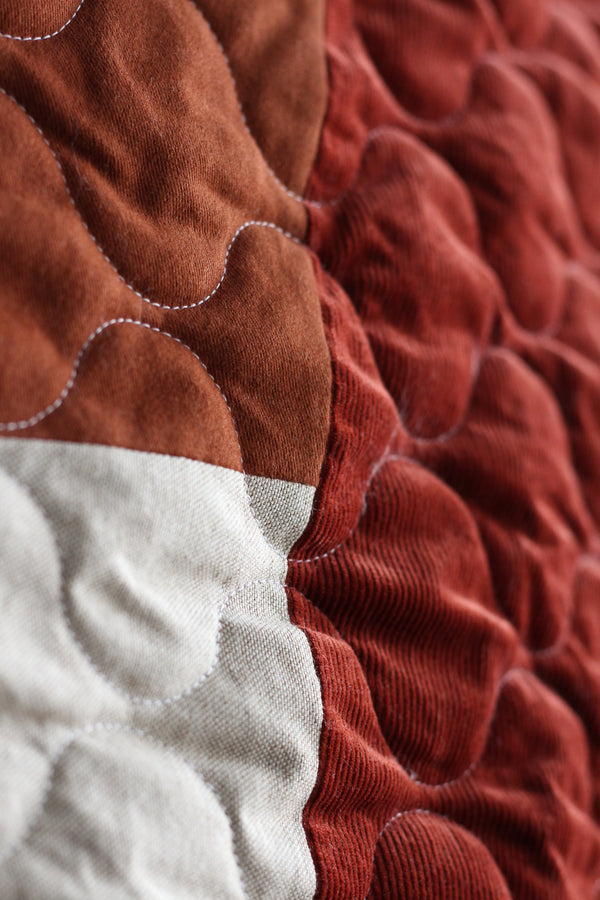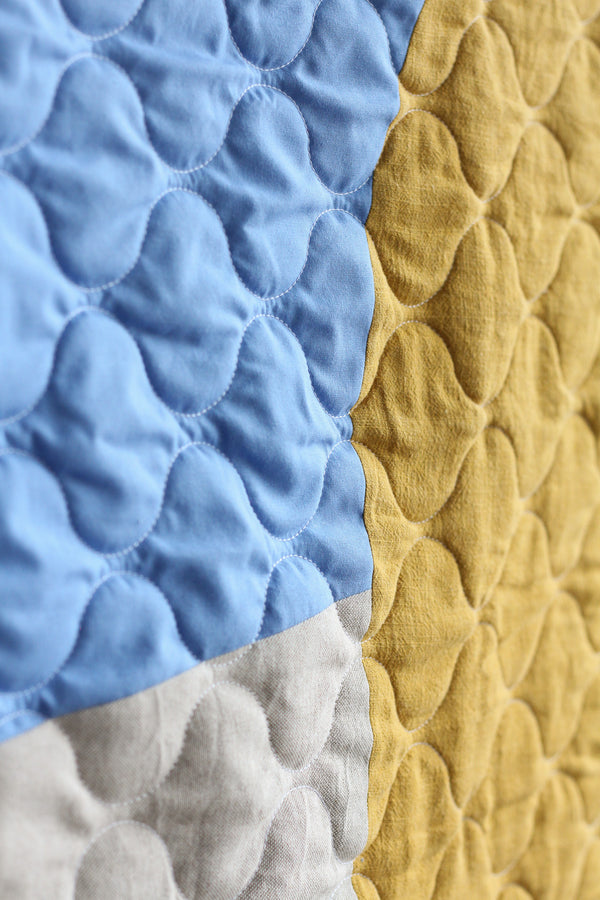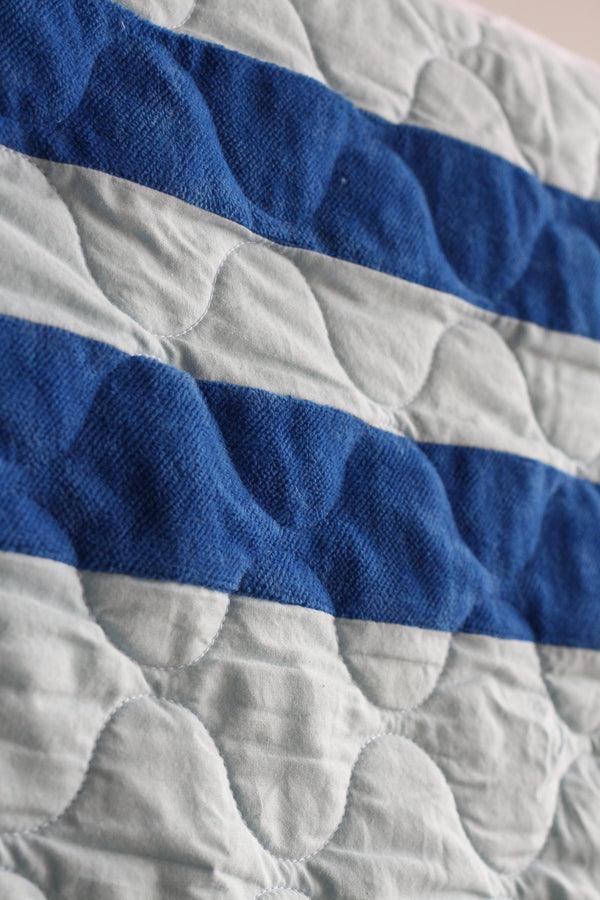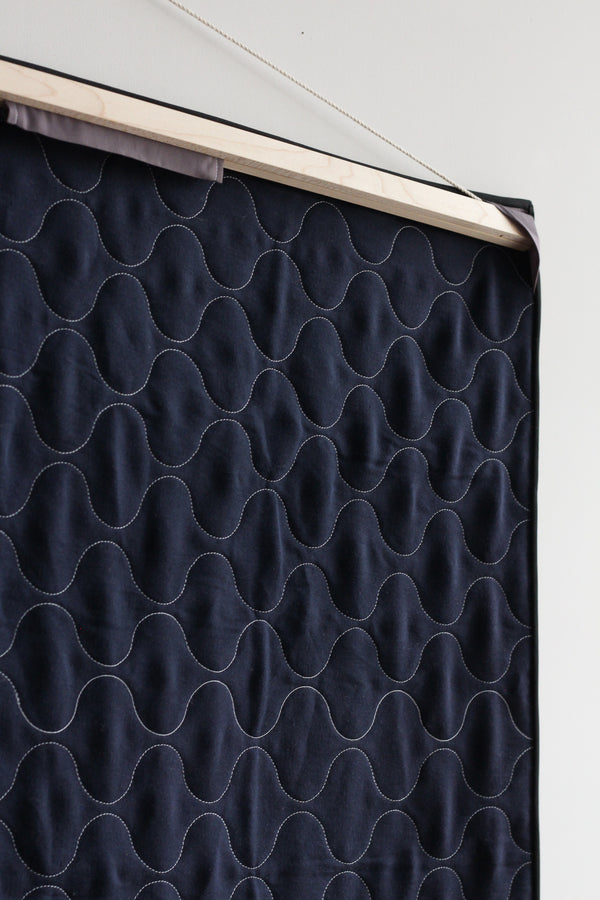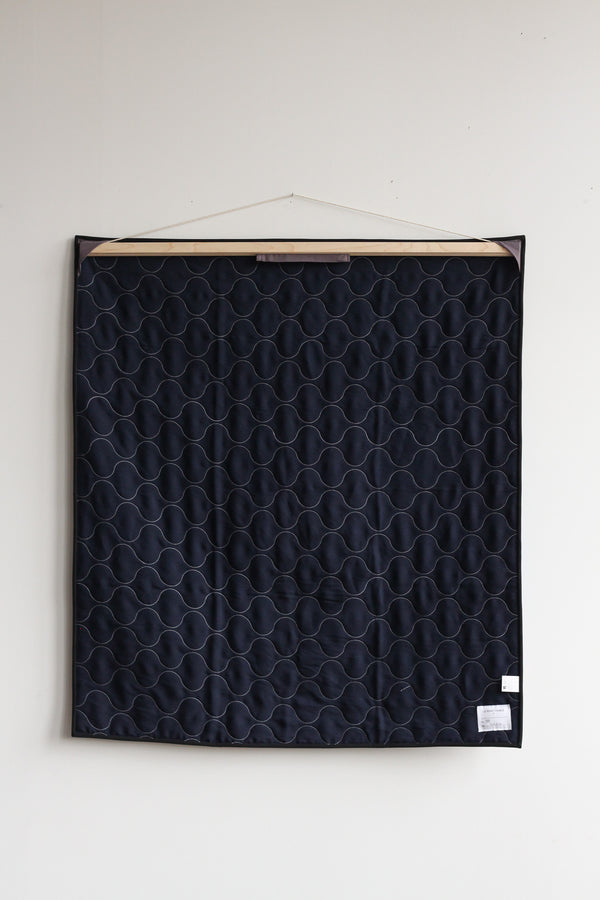 2 in 1 wall hanging | Sunrise design
Wall hanging 2 en 1
Perfect for a crib format, this blanket will transform into a wall hanging once your child is grown up! In order to counteract the obsolescence of objects, this blanket is equipped with a hidden hanging system that can be deployed when the time comes. Once on the wall, the quilt will truly shine as an unusual wall piece. We assure you that no one will suspect its previous life...

The hanging system is made in collaboration with the woodworkers at Tenon et la Mortaise. The turnkey magnetized wood hanging makes the hanging process quick and easy.
Sunrise design
This is our very first design and has become one of the staples of Le point visible. Imagined and concocted over a long period of time, the result leaves much to interpretation and imagination. For us, its evocation remains a well-kept secret...
Materials and dimensions
Materials : 
Quilt : Various recycled fabrics (cotton, linen, wool, viscose, etc.)
Magnetic frame: : Solid sugar maple, waxed cotton cord and earth magnets rare.

Dimensions:  Crib blanket size
35 x 40 inches

*For more informations, please refer to size chart. 

Shipping
For purchases of $200 or more in Canada and $400 or more in the U.S., we offer free delivery (excluding custom orders).
All orders are processed and shipped within 3-4 business days of receipt of order, unless otherwise specified.
Each order is shipped according to the shipping method selected at checkout.
For more information regarding delivery and pick-up at the workshop, please refer to our delivery policies.