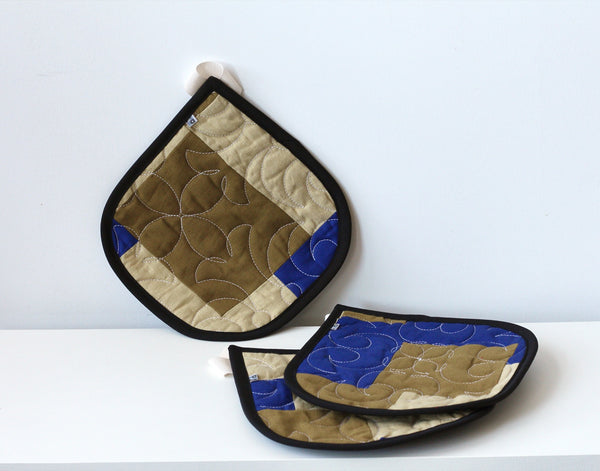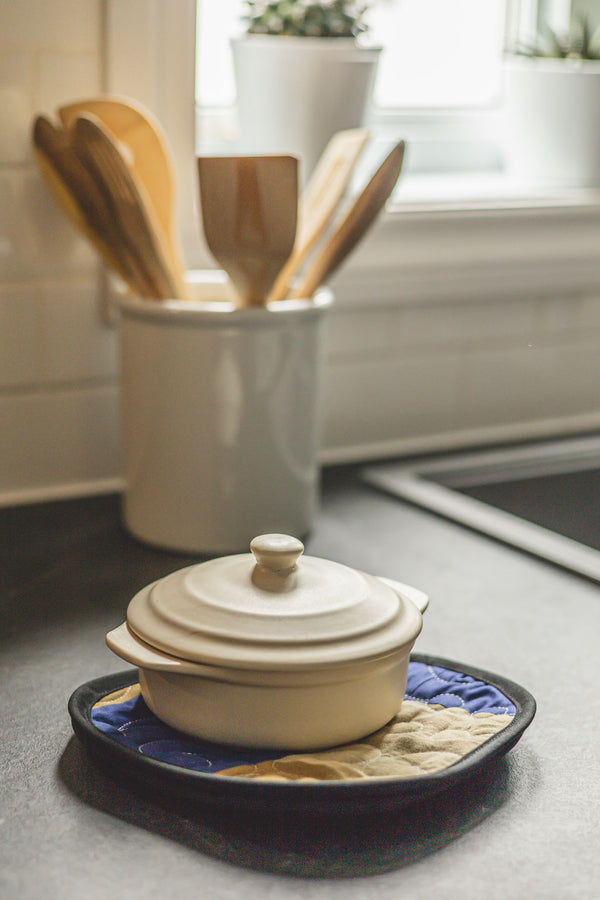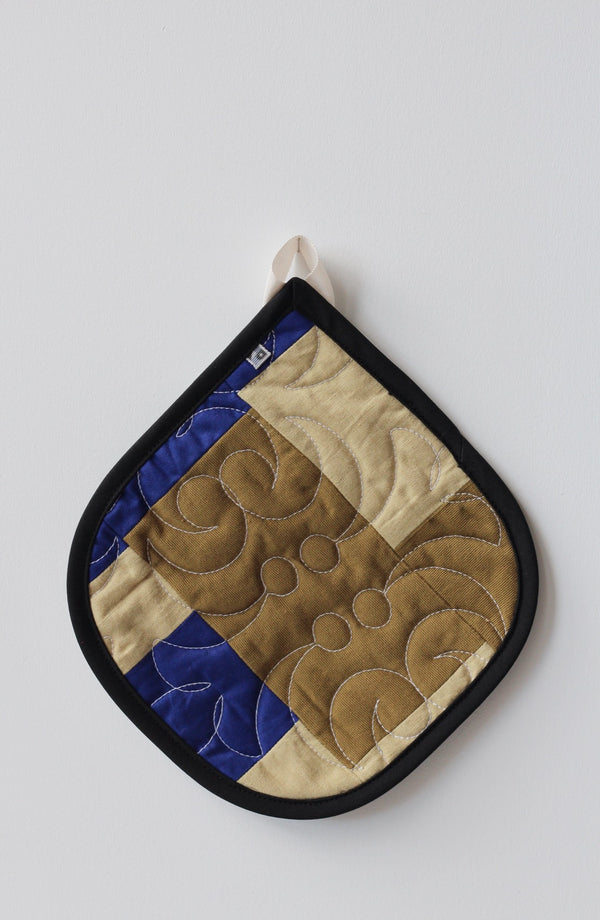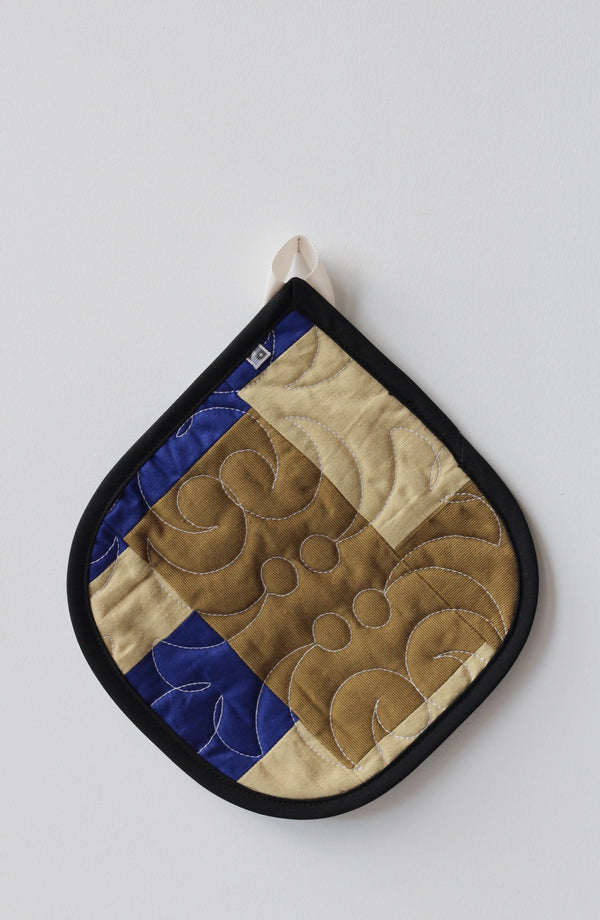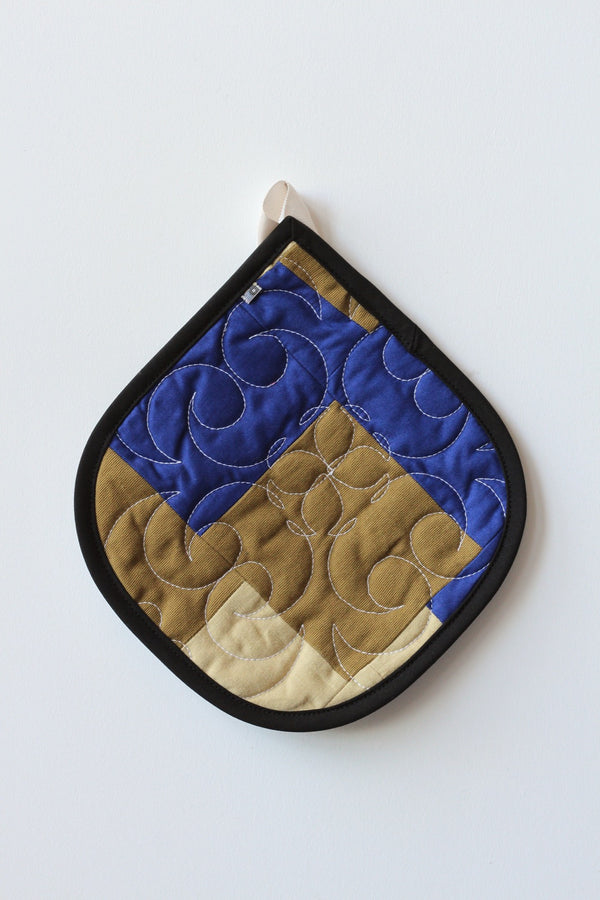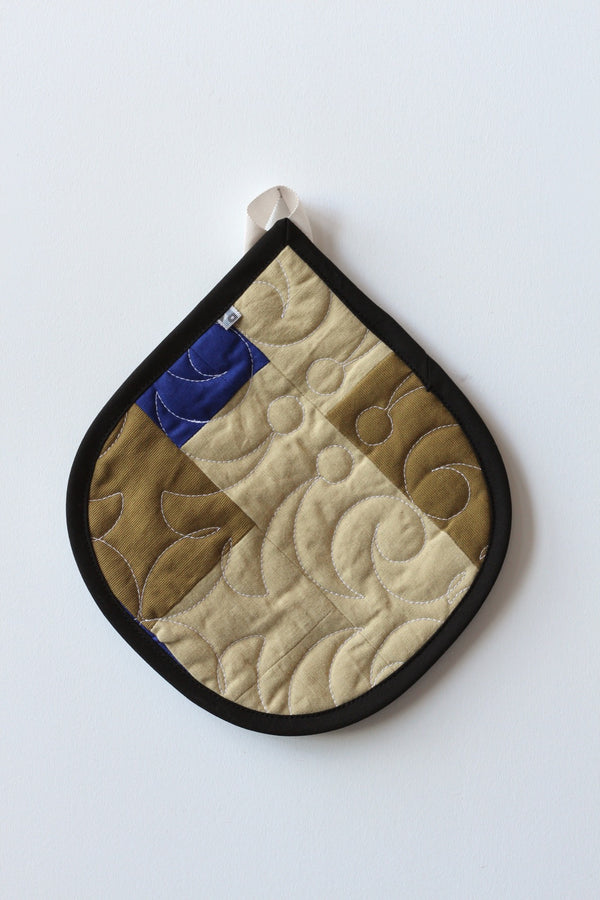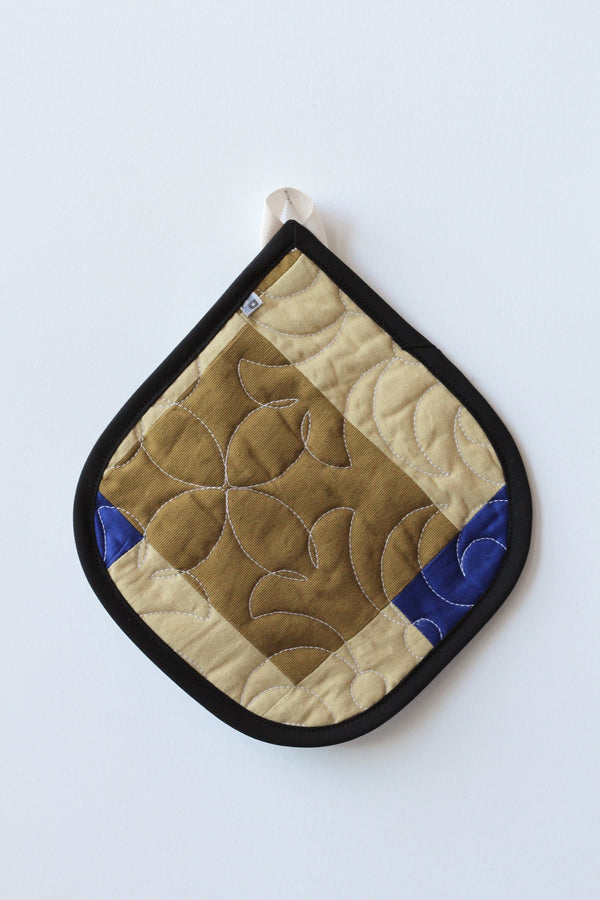 Improv trivet for kitchen- Beige and blue
More than just a pot holder
Serving as both a ovenmit and a pot holder, this is an indispensable two-in-one accessory for your kitchen. Ergonomic and flexible, its double thickness ensures protection from your hot dishes, pots or BBQ grill. It has a loop so you can hang it for easy access and showcase it in your decor. An ideal gift, this pot holder will delight the greatest chefs as well as the apprentices!
*Each pot holder is sold individually
Japanese inspiration
We were inspired by two Japanese techniques to create these quilted pot holders for your home.
- Boro is a Japanese quilting style that normally consists in assembling various denim scraps.
- Sashiko is a traditional Japanese technique that involves topstitching by hand with white cotton thread.
This pot holder is perfect to put hot dishes on or to take them out of the oven. Please note that each pot holder is different.
Materials and dimensions
Materials:
Dimensions: 8 x 8 inches
*For more information, please refer to the size guide.
Shipping
For any purchase of 200$ or more, shipping is free.
All orders are processed and shipped within 3-4 business days of receipt of order, unless otherwise specified.
Each order is shipped according to the shipping method selected at checkout.
For more information regarding delivery and pick-up at the workshop, please refer to our delivery policies.