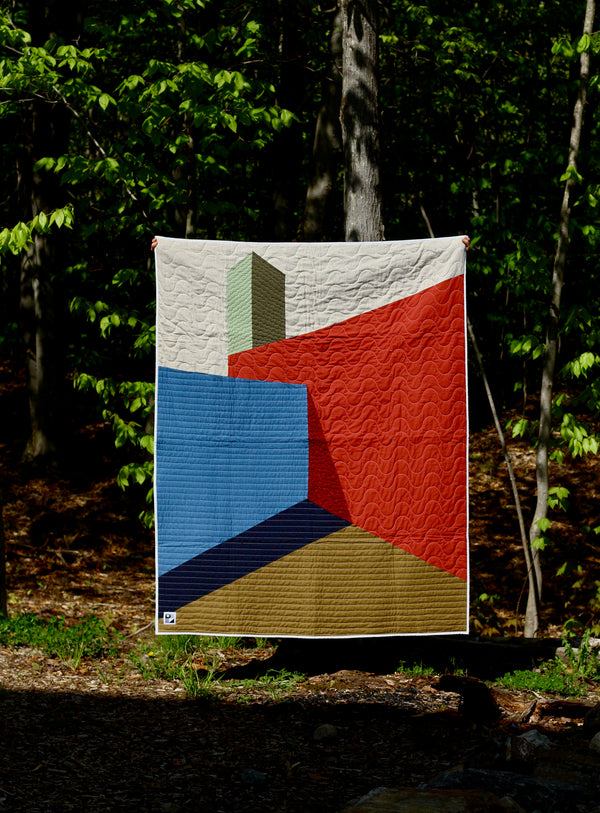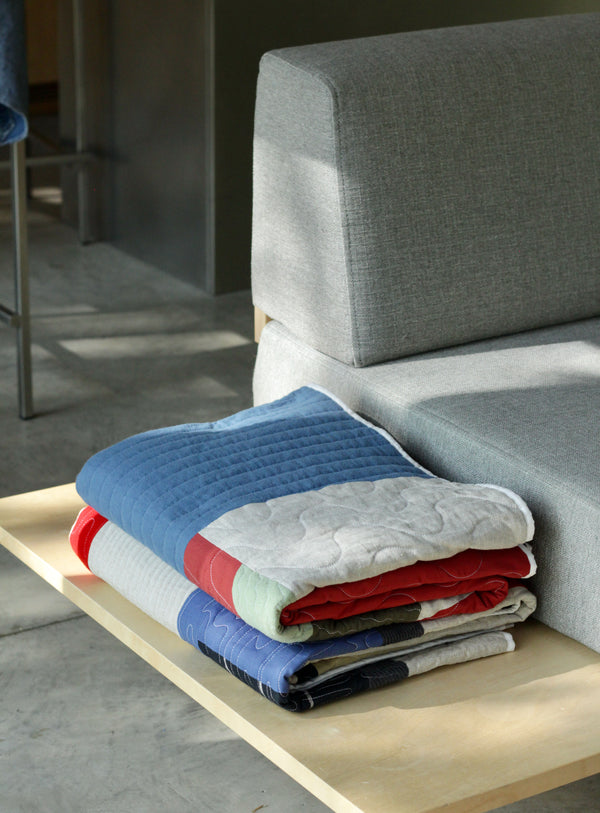 A versatile blanket

The throw format offers you a world of possibilities! Whether you're an adventurer or a homebody, the throw will transform itself according to your needs and desires. Its compact and light format makes it easy to bring outdoors (camping, cottage, picnic, beach, etc.). Indoors, it can be placed at the foot of your bed or on your couch to enhance your decor and contribute to your moments of comfort.

Casa Barragan design
Inspired by modern minimalist architecture, we reproduced a photograph by the famous James Casebere (with his permission) "Courtyard with orange wall". Like the overcycling process, the aim was to give a work of art a second life, through a medium for which it was not initially intended.

Materials & dimensions
Materials : Diversified textile materials according to the models (cotton, wool, polyester, linen)
This product was created entirely from upcycled materials, meaning from new materials that are unfit for use in the conventional industry (end of roll, coupons, scraps from designers, etc.).
Dimensions: 50 x 65 "

*For more information, please refer to guide des grandeurs.  
Shipping
For purchases of $200 or more in Canada and $400 or more in the U.S., we offer free delivery (excluding custom orders).
All orders are processed and shipped within 3-4 business days of receipt of order, unless otherwise specified.
Each order is shipped according to the shipping method selected at checkout.
For more information regarding delivery and pick-up at the workshop, please refer to our delivery policies.