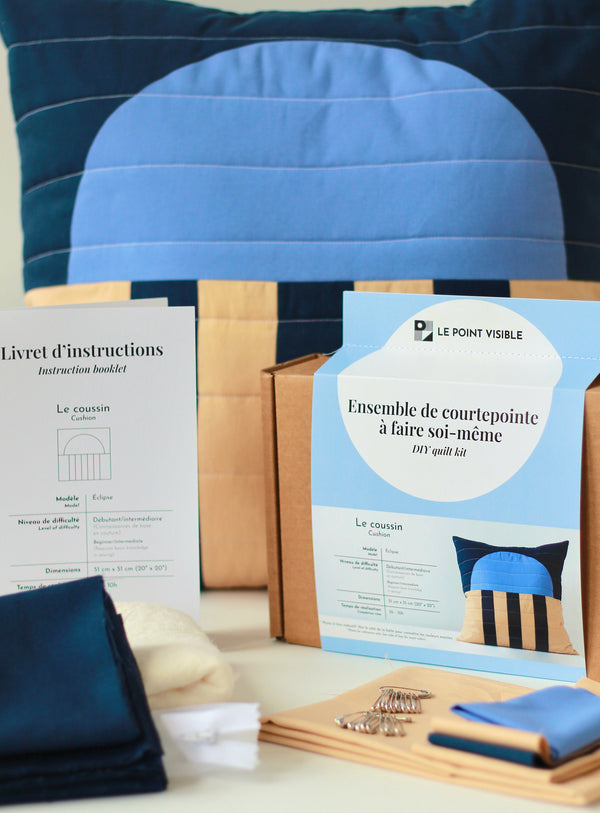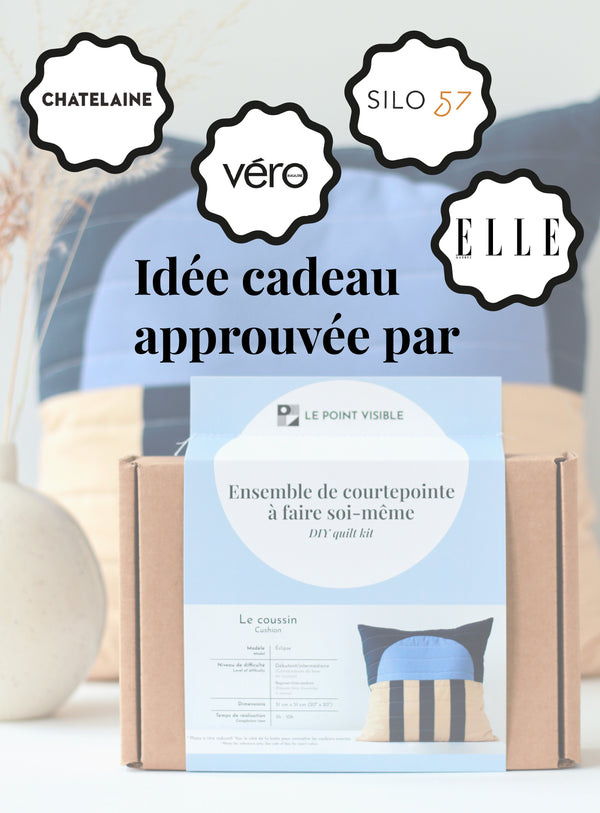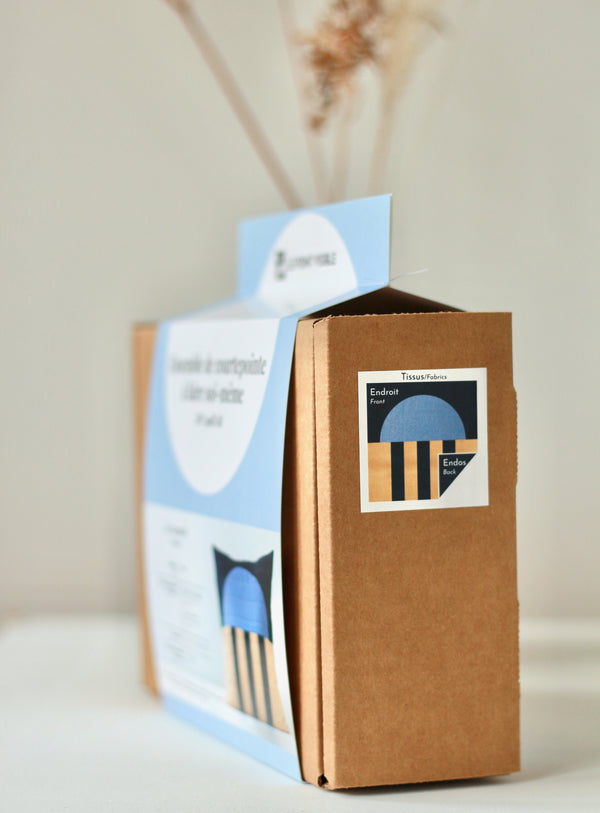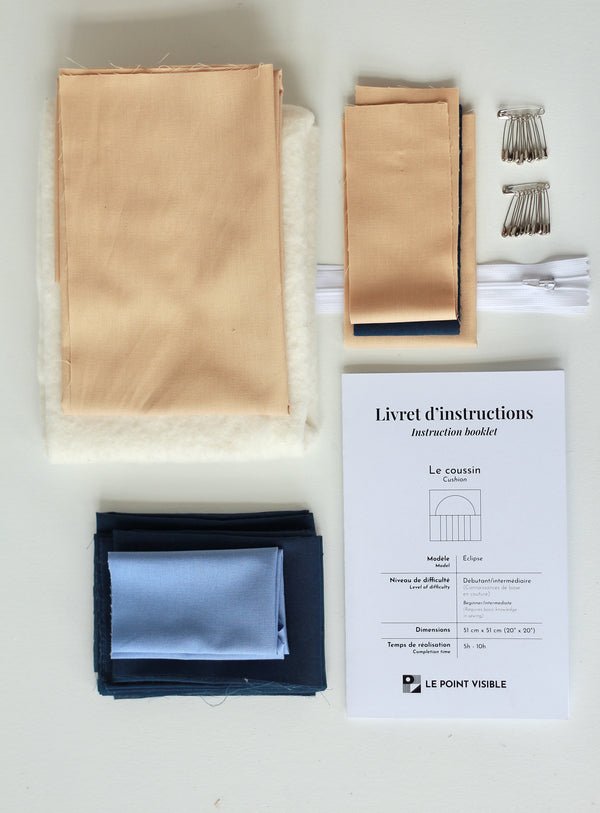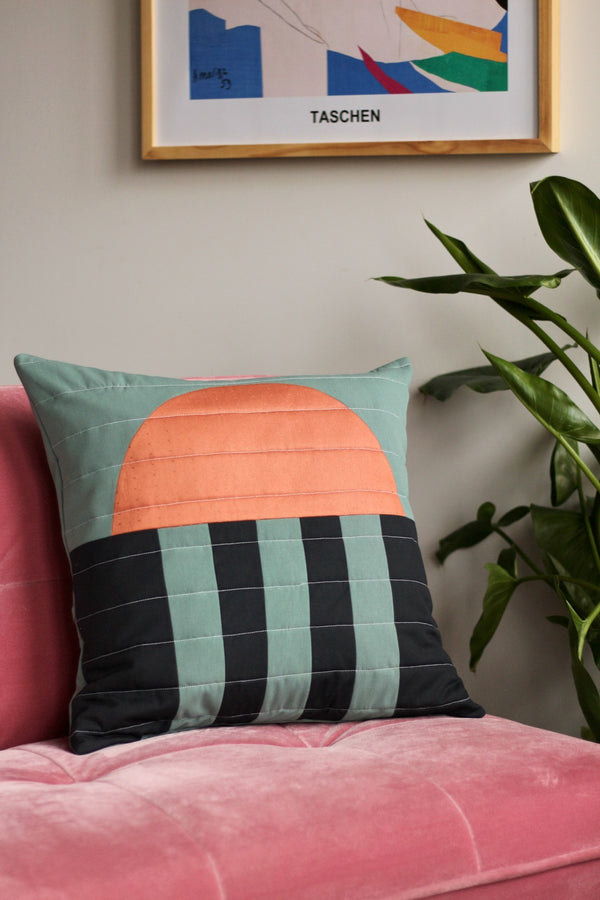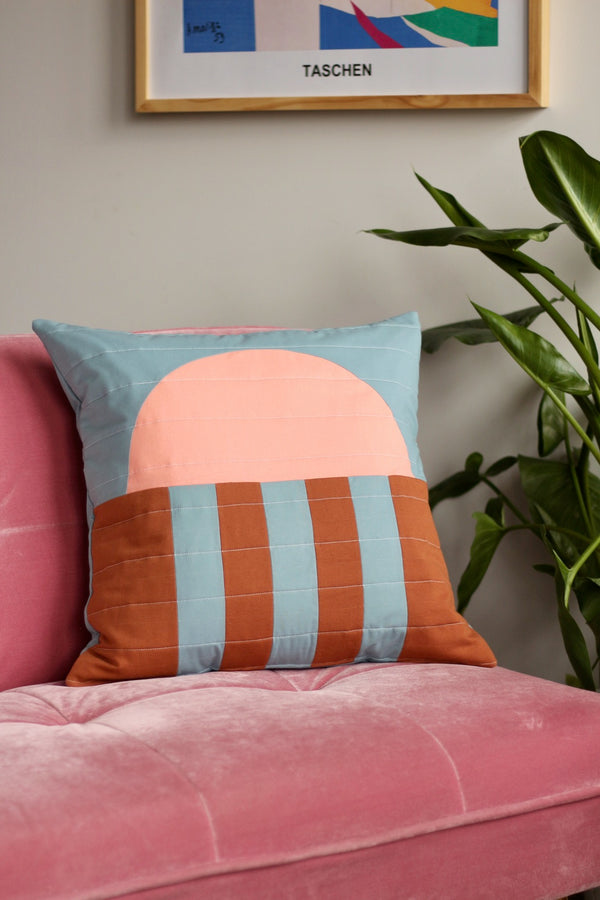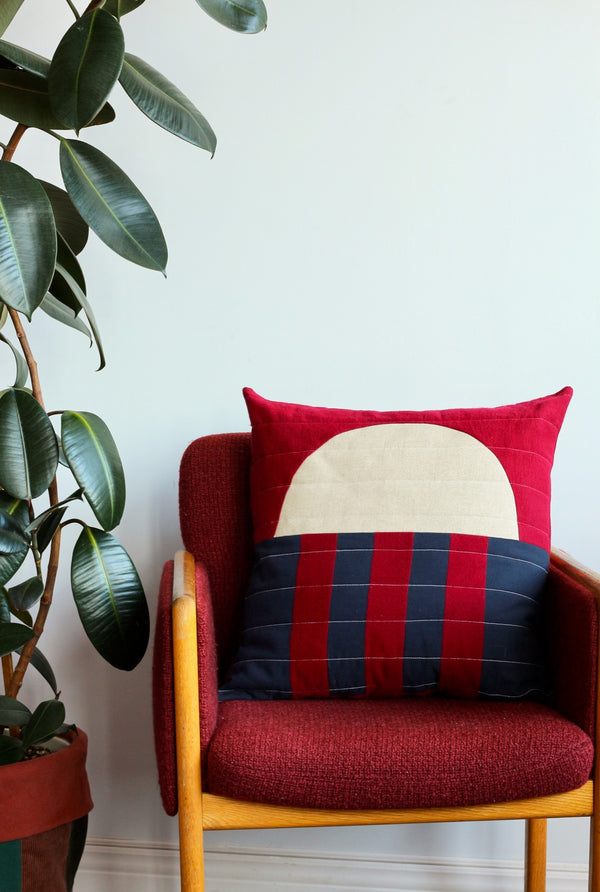 Cushion - Do-It-Yourself (DIY) quilt kit
Learn to Quilt: The joys of Transformation
This sewing project will teach you all the basics of quilting and more! Accompanied by custom-designed learning tools, the instruction booklet (glossary, step-by-step instructions, maintenance guide) and tutorial videos will guide you smoothly to the finish line!
The cushion cover project is for all levels of sewers (beginner, intermediate, expert) with basic sewing skills.
LEVEL OF DIFFICULTY
Beginner/intermediate
The cushion: the pride of creation


This creation by Le Point Visible is sure to turn heads and brighten up your decor. The cover fits standard cushion sizes to refresh your old cushion cover with modern hues and textures. Designed to be compact and inspiring, this little box is perfect for direct gift giving without the need for wrapping!
Materials and dimensions
This complete kit contains everything you need to make your first quilt. At the end of the experience, not only will you have a new beautiful and durable quilt, but you will have learned the main aspects of quilting that make it so unique.
Supplies included
Pre-cut recycled fabrics
Safety pin
100% cotton batting
Zipper
One (1) illustrated instruction booklet (bilingual)
A maintenance guide
Five (5) video tutorials
In addition to the instructions, you will have access to an array of videos to learn all the tricks of quilting on your own.
Required supplies
Sewing machine
Thread and scissors
Iron
Masking tape
Ruler Erasable pencil (optional)
Inner cushion
*This product was created entirely from upcycled materials, meaning from new materials that are unfit for use in the conventional industry (end of roll, coupons, scraps from designers, etc.).
Dimensions
51cm x 51cm (20" x 20")
Shipping
For purchases of $200 or more in Canada and $400 or more in the U.S., we offer free delivery (excluding custom orders).
All orders are processed and shipped within 3-4 business days of receipt of order, unless otherwise specified.
Each order is shipped according to the shipping method selected at checkout.
For more information regarding delivery and pick-up at the workshop, please refer to our delivery policies.