Local roots
Our textiles are sourced mainly from textile companies based in the region or in Montreal. We aim to encourage solidarity in our communities by promoting a circular economy.
Each piece is created at our workshop-boutique in the Bedford Lofts, in the beautiful Eastern Townships. This former factory that used to manufacture knitting machine needles (1913) is now home to the workshops of more than thirty artisans from the region.

Our workshop-boutique is open on appointment from Monday to Friday, from 9am to 5pm.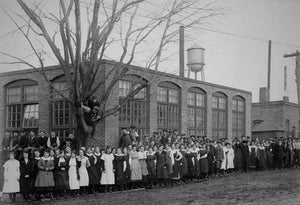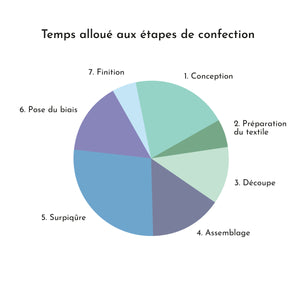 An artisanal method
Using upcycled textile scraps, we make unique and imaginative handcrafted creations. The constraints that result from using upcycled materials push us to create differently, while imposing a working pace that is characteristic of the artisan.
A durable process that stands the test of time
The manufacturing process and the quality of the selected materials make the quilt a unique textile. This ancestral craft is part of a local know-how that has proven itself over time. Essentially, the quilt is composed of several layers of fabric held together by a seam called topstitching. This method makes the textile ultra durable and gives it an unequalled life span.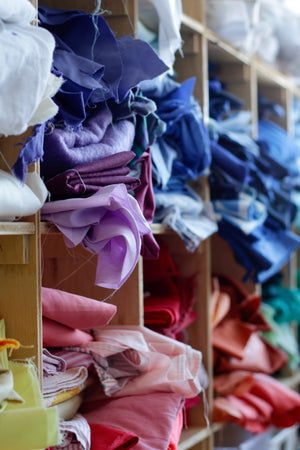 Upcycling and eco-friendly materials
The textile industry is one of the most polluting in the world. By creating a new product from fabrics that were destined to be thrown away, we extend the life cycle of these materials. These upcycled fabrics are mostly new materials that are unfit for use in the conventional industry (end of stock, coupons, scraps from designers, etc.).

«"Upcycling is a particular practice in recycling whereby the resulting product has an added value or utility considered superior to that of the original product." (B.Barthelot, 2018)

By optimizing the use of resources at every stage of the production chain, we can make a product that generates almost no waste!