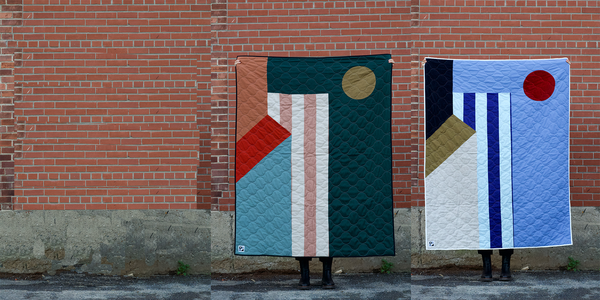 Modern quilt | A story to share
Le Point Visible makes blankets and accessories that are designed to be durable, useful and timeless, by using the ancestral craft of quilting. Both a source of comfort and transmission, our creations are conceived to accompany your daily life and are made to last for generations.
Upcoming markets: Finally we meet again!
If you want to stock up on gifts crafted by the hands of passionate artisans or get your hands on one of the pieces in our new collection, take advantage of our markets!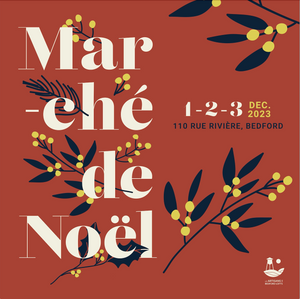 December 1-3
Bedford Lofts Christmas Market
It's almost Christmas, the perfect time to come and spend a weekend with us!
Christmas at the Bedford's is:
-- About thirty artisans, each one more wonderful than the other
-- A warm atmosphere
- The best Christmas gifts
-- And lots of surprises (always)
The event will take place over 3 days:
Friday, November 26th from 5pm to 9pm
Saturday, November 27th from 10am to 6pm
Sunday, November 28th from 10am to 5pm
Come see us!
Learn more

December 7th to 17th
Salon des métiers d'art | Montreal
The Salon des métiers d'art is back at the Palais des congrès! A unique opportunity to discover craftspeople from all over Quebec.
Learn more
A range of unique products made in Quebec
Every one of our textile creations is an original piece. Designed and manufactured with an artisanal approach, each creation is shaped by the materials that are readily available. The result is a singular product that will bring a touch of the extraordinary to your environment.
A history of transmission, passion and respect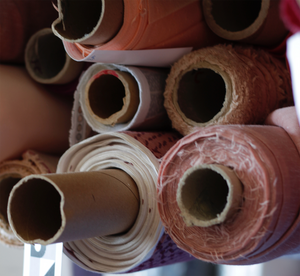 Eco-responsible materials, a process that stands the test of time
Our quilts are designed locally, by hand and entirely from upcycled fabrics. This careful and rigorous approach advocates respect for the materials, the craft and the environment in each step of the manufacturing process.
To know more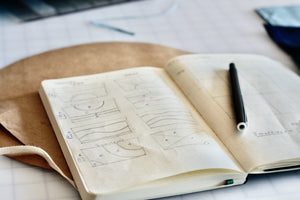 I just received my quilt and how beautiful it is! Thank you so much for the details, the workmanship, the care. I just love it!
Heidi
Your attentiveness, your creativity, your advice, your kindness filled with little attentions and your open-mindedness. This piece is a work of art that will stay with us for many years to come.
Janie
This throw is simply marvellous: soft yet firm, warm yet enveloping, in short, it's the epitome of luxury and voluptuousness.
Nathalie
Super nice DIY project to learn how to make a cushion, thank you! This is my first time sewing and the instructions were very detailed! I even have a new passion for quilting! Youppi 🙂
Maud
I am more than pleased with the experience of having made a custom quilt for my unborn daughter. She will have a unique work of art as a blanket and it will last her a lifetime. Thank you so much!
Marie-Pier
Beautiful quilt! Cheers for Marilyn, and thank you!
Michèle
I love my quilt. I really enjoyed talking to Marilyn, she really understood everything I wanted. I am very satisfied.
Véronique
I think your pieces are beautiful and I also admire the ecological awareness behind your projects.
Kaëlla
I discovered Le point visible last spring. I remember leaving Marilyn's completely charmed by her approach, her vision and the quilt I was bringing home.
Marie-Charles
Even my husband agrees with the custom quilt project and thinks the quilts are beautiful! And that's saying a lot, because it's very hard to convince someone to spend a good amount of money on bedding or home decor, even if it's local and the quality is there!
Ariane
I discovered your very, very beautiful quilt work with this pastel-colored cushion, which immediately found its place in my living room. Your world reflects superb craftsmanship.
Pascale