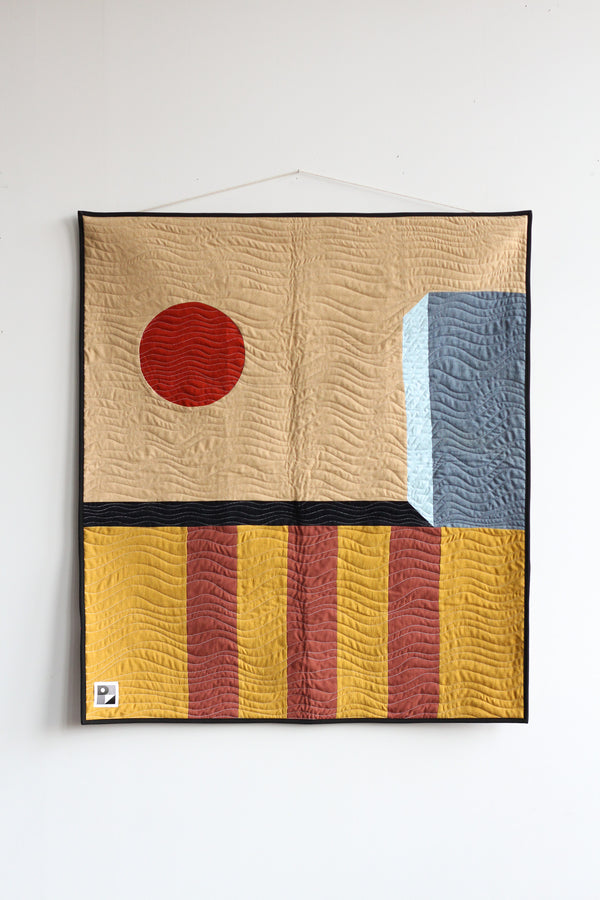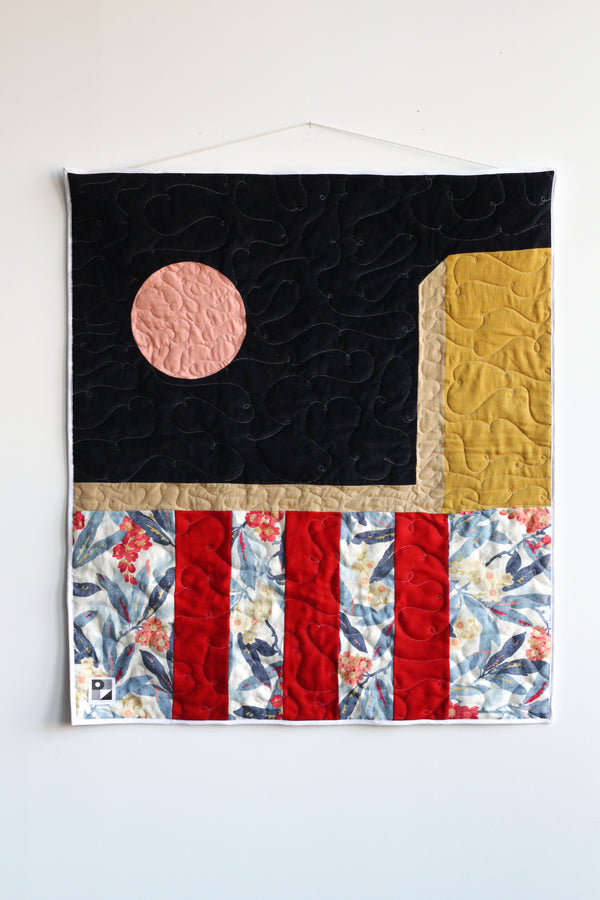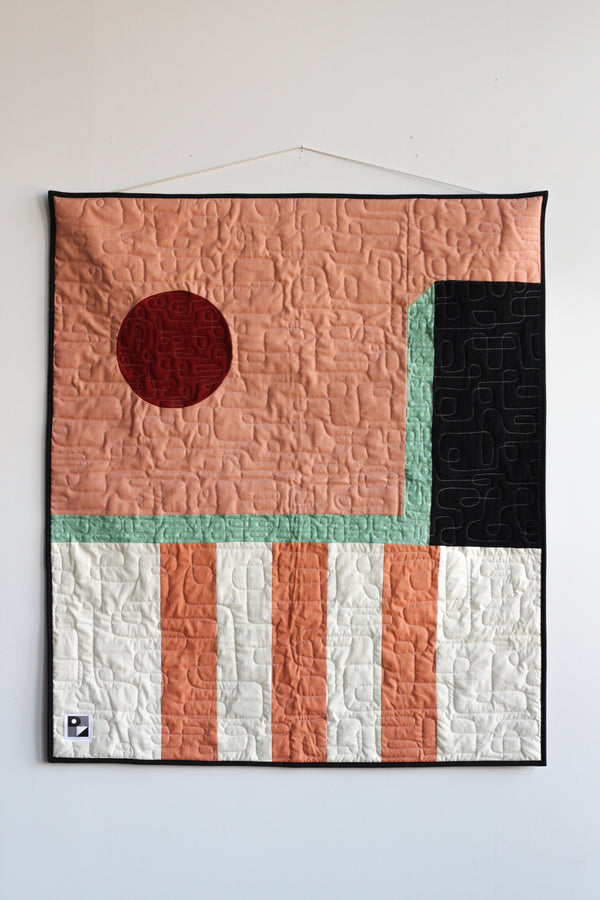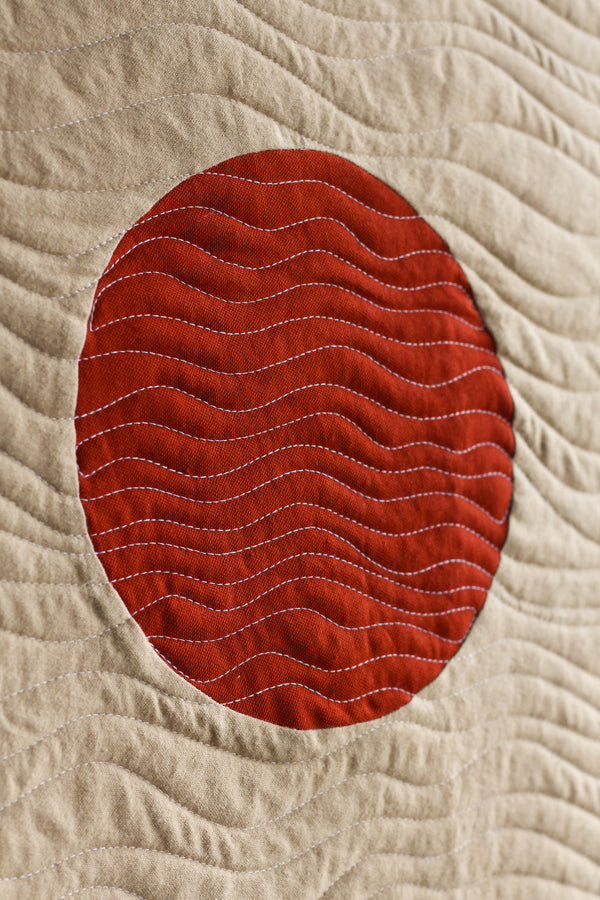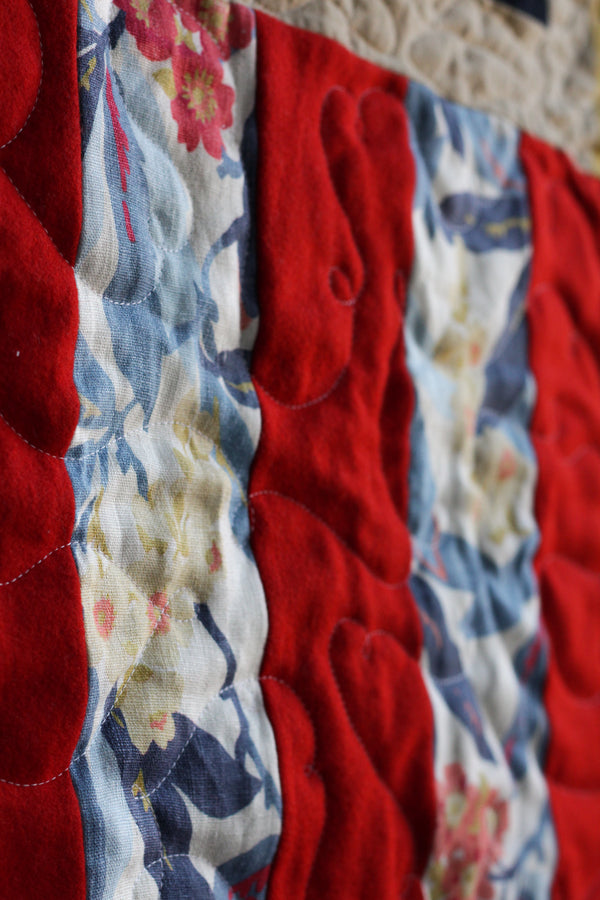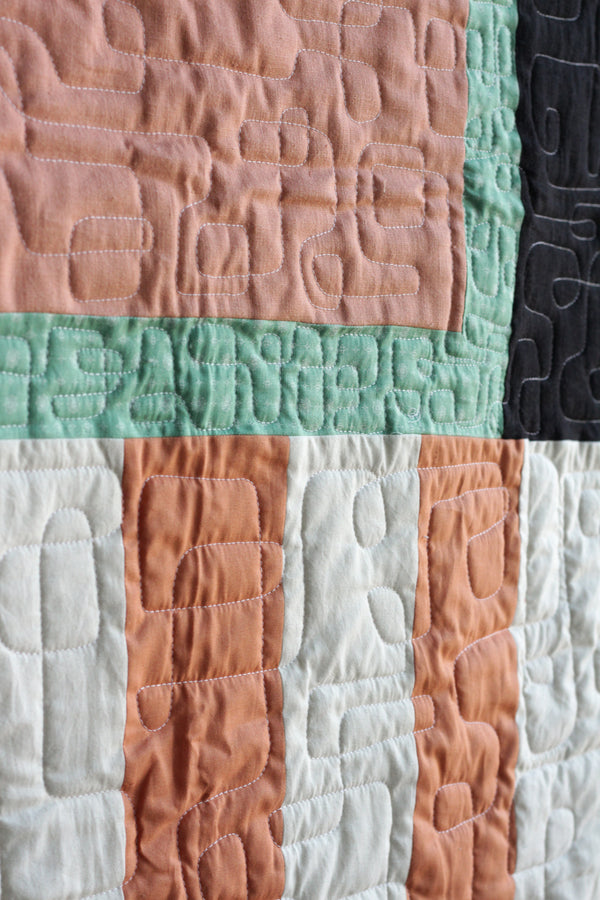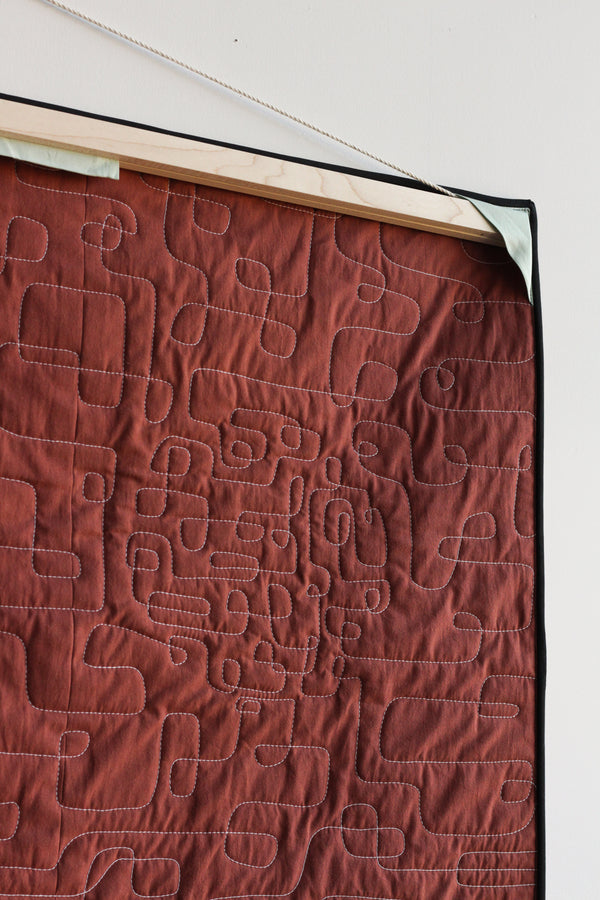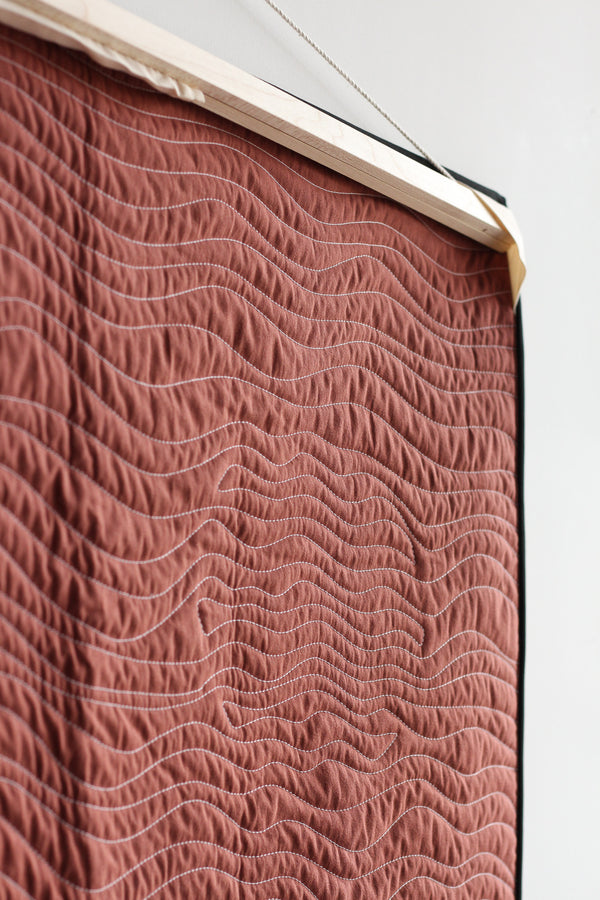 Wall quilt and crib blanket | Dinette
Wall hanging 2 en 1
Because children grow up too fast and their objects quickly become obsolete, this format has been perfectly thought out to provide an evolving utility object. Warm and comforting, this crib blanket (for bassinet type beds) has an integrated hanging system that allows it to be transformed into a wall hanging once the baby is grown up. Ideal to keep an original memento, this work of art will make its new home on one of your walls.
The hanging system is made in collaboration with the woodworking company Tenon et la Mortaise. This wall quilt includes a wooden magnetized hanging system that allows you to easily display your quilt on the wall. Magnets embedded in the wood strips make the hanging process quick and easy.

***Unique creation. Available as a single unit. Freemotion topstitching.
Dinette design
With its architectural shapes, the Dinette is sure to please adults and toddlers alike. Inviting and convivial, the Dinette will fit into any room in the house.

Materials and dimensions
Materials : 
Quilt : Various recycled fabrics (cotton, linen, wool, viscose, etc.)
Magnetic frame: Solid sugar maple, waxed cotton cord and earth magnets rare.

Dimensions: Format "Bassinette"
35 x 40 pouces

*For more information, please refer to size chart 

Shipping
For purchases of $200 or more in Canada and $400 or more in the U.S., we offer free delivery (excluding custom orders).
All orders are processed and shipped within 3-4 business days of receipt of order, unless otherwise specified.
Each order is shipped according to the shipping method selected at checkout.
For more information regarding delivery and pick-up at the workshop, please refer to our delivery policies.